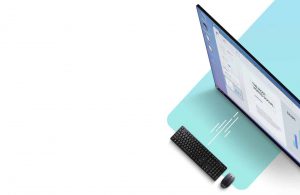 Image source: Samsung
Samsung smart TVs are always evolving to redefine the world of smart entertainment. Just when you think you have seen it all, a new generation of smart TVs storms the market, and your next bucket-list item becomes pretty obvious! These smart TVs take high-definition streaming, gaming, and home theater goals to a whole new level. Samsung is a smart household name because of the dynamic content its TV screens can be used for. Apart from home entertainment, these smart TVs help people work and learn from home on a conveniently large viewing area. They are designed to support various integrations and enable smooth functionalities regardless of your intended use. You can connect them with voice assistant devices, add multi-viewing options, navigate seamlessly between each screen, and enjoy a truly customizable smart TV experience.
These innovations are constantly on the mend to bring you exactly what you want in the blink of an eye. For example, you might want to collaborate with teams, share documents and projects, or do research for homework. It would be nice to use your smart TV as a life-sized computer on which you can type and scroll, and a wireless keyboard achieves just that. The best wireless keyboard for Samsung smart TV systems will help you interact with the TV from the comfort of your couch. These keyboards are popular for their wireless design because they keep your workspace as mobile and flexible as you need.
This means that you can control the smart TV from a large distance, so you are free to move around and stay connected to the task at hand. Such innovations create an immersive environment where you can simply take things to the big screen. It helps you be more organized and leave no room for procrastination. The other benefit of using a wireless keyboard is that it has the same QWERTY style key arrangement that you are familiar with. You can type messages quickly and easily or browse the Web; most wireless keyboards are also compatible with smartphones and tablets – so you can always find a one-for-all wireless keyboard to connect your Samsung gadgets.
The keyboards include other functions too such as TV remote control keys, volume controls, and shortcut buttons. There is often a built-in touchpad that can easily replace a mouse and reduce the number of devices you have on your table. Wireless keyboards work on Bluetooth, infrared, or radio waves, and we have explored some of the top designs in this article.
Best wireless keyboards for Samsung smart TVs
The following wireless keyboards are compatible with Samsung smart TVs. Here is a bunch of features that makes each keyboard the best choice for your smart home.
Logitech K600 TV – TV Keyboard with Integrated Touchpad and D-Pad Compatible with Smart TV – Graphite Black

Integrated navigation
Logitech K600 wireless keyboard is compatible with multiple devices including select smart TVs, laptops, PCs, and smartphones. Operating systems such as Windows, Mac, Android, and iOS are supported.
The keyboard features a D-pad for directional control to help you navigate app interfaces, on-screen menus, and grid layouts. There is also a built-in precision touchpad to point the cursor and scroll easily.
This enables a more laptop-like cursor control for all your devices. The media-friendly shortcuts offer a smarter home entertainment experience, and this wireless keyboard has everything you would need on the same interface. You can play and pause videos, adjust the volume and brightness, and even use the home/back/search shortcuts. The switch-app buttons provide quick navigations between your smart TV, laptop, or smartphone, so you can just use a click to open the required screen. These convenient shortcuts help you search for your favorite TV shows, chat with your friends, and compose an email – everything on the respective devices, all at once on Samsung smart TV! There are 84 keys in total and include the basic keyboard as well as multimedia functions. When connected to your Samsung smart TV, the keyboard delivers just the right versatility to meet your applications.
Technical prowess
Logitech wireless keyboard requires 1 CR123A battery, which is included in the pack. It can last for up to 12 months based on 2 hours of typing in a day – so the battery life can vary depending on your individual usage. The keyboard measures 14.46 x 0.78 x 4.62 inches in size and makes the best version for Samsung SUHD/UHD (Tizen – 2016+) smart TVs. It is optimized to work with the latest smart TV models, including LG 4K and Samsung 4K. You will receive a comfortable wireless range of 15 meters (49 feet) to control your smart TV, which means that you can use the keyboard in large living rooms. It is designed to prevent drop-offs in the signal, and you should be able to use up to three devices with no problems. Logitech wireless keyboard has Bluetooth low-energy signals to achieve this level of effortless navigation. All you need to do is connect the unifying receiver to your smart TV, and you are good to go!
All-in-one comfort
To get the best out of your Samsung smart TV, you require a versatile keyboard with which you can type, navigate, select, and adjust from a distance. Logitech K600 wireless keyboard allows you to sit back and type away with ease using a familiar keyboard layout. This enables a more fluid typing and navigation experience on the smart TV.
When multiple screens or programs are open, smart shortcuts enable instant access to every single one of them. It is one of the best wireless keyboards that you can move from your home office table to your home classroom desk to the living room coffee table – so work and entertainment move with you.
Wireless Keyboard, Arteck 2.4G Wireless Touch TV Keyboard with Easy Media Control and Built-In Touchpad Mouse Solid Stainless Ultra Compact Full Size Keyboard for TV-Connected Computer, Smart TV, HTPC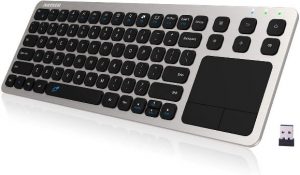 TV-connected computer
Arteck wireless keyboard is designed for TV-connected computer systems. You can use the function key shortcuts for quick navigation, and there is also a built-in touchpad. This wireless keyboard is compatible with laptops, smart TVs, PCs, as well as gaming consoles. The touchpad and media hotkeys simplify your smart TV applications. The package includes an Arteck HW197 wireless keyboard, a nano USB receiver, two AAA batteries, and a welcome guide. The product has a 24-month warranty, and you can enlist the help of Arteck customer support anytime.
Tech-savviness
This wireless keyboard has a simple plug-and-play function using the included nano USB receiver. There is no need to install a driver to set up the keyboard connection. Once the receiver is clicked in place, you can operate your keyboard from 10 meters (33 feet) away. The range can differ based on your spatial layout, but the keyboard generally has a stable connection in large rooms. Its batteries can last for up to 6 months without replacement, assuming that you use the keyboard for 2 hours every day. The keyboard measures 14.65 x 5.04 x 0.67 inches in size. It is compatible with various operating systems including Windows 7, 8, 10, and Chrome OS. This makes it suitable for all kinds of TV-connected computers, smart TVs, home theater systems, Raspberry Pi3, and Xbox PS3.
When connected to your Samsung 4K Ultra HD Smart TV, the keyboard brings all your streaming, gaming, office, and remote learning content on the same screen.
Typing ergonomics
Arteck wireless keyboard can be used on your table as well as from the couch, which means you have more freedom to work the way you like. The integrated touchpad eliminates the need to connect a mouse, and you can use the keyboard shortcuts for quick-access functions.
The keyboard is designed for quiet typing using low-profile keys that are comfortable to the touch. This allows you to type and navigate more fluidly without catching a strain. It makes the best wireless keyboard for prolonged applications that involve continuous typing. Also, the large wireless range helps you choose a comfortable distance and not be confined to your workstation.
Logitech K400 Plus Wireless Touch TV Keyboard with Easy Media Control and Built-In Touchpad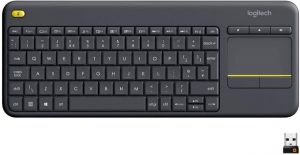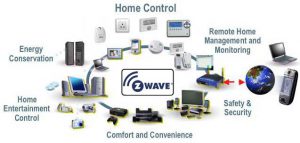 Z-Wave is a popular smart home automation protocol. It allows smart devices on the network to connect to each other and share data. This enables compatible products to communicate successfully and bring you smart integrations for remote control. The Z-Wave communication medium supports interoperability between products from separate brands. Certified by the Z-Wave Alliance, some of the best Z-Wave devices include smart hubs or controllers, smart plugs, smart lights, smart locks, etc. They link up to create a safe and resilient Z-Wave ecosystem. You will need a smart hub to act as the brain of your smart home. It is generally the starting point for all Z-Wave automation processes.
Z-Wave products come with innovative features such as dimmable light bulbs and motion-sensing thermostats. There are smoke detectors that can distinguish between fire smoke and cooking smoke to avoid false alarms. Your chosen products can be accessed via apps, and most devices offer voice assistance with Alexa. The top incentive of your Z-Wave collaboration is the impact it has on your energy savings. By automating most of your home's features, you can have timed lighting or HVAC performances. This allows your devices to operate for a limited duration before turning off automatically. The lower consumption and utility bills speak for themselves. The following products are examples of the best Z-Wave devices that optimize your home's potential.
The best Z-Wave devices
SAMSUNG SmartThings Smart Home Hub 2nd Generation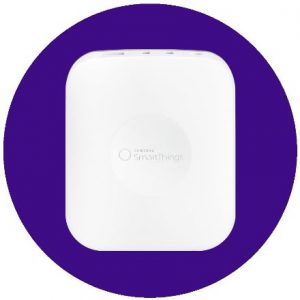 Samsung SmartThings smart hub is compatible with Alexa, so you can customize your voice controls apart from using the SmartThings app. It is the popular "brain" for many smart home automation contexts. The hub allows compatible devices to get along well and appear on the same app for centralized management – regardless of their manufacturing origins. You can connect your smart lights, locks, thermostats, speakers, and sensors to the hub for larger automation coverage. The app lets you create routines and events depending on the time of the day.
The hub works with Z-Wave and is also compatible with brands like Philips Hue and Honeywell. It comes with replaceable batteries as a native backup in case of a power outage. The operating range is around 50 – 100 feet once connected to a 100-240V power source. You can use the hub to integrate smart lights and switches from different brands into custom actions. The Arlo and Ring cameras and doorbells can join the hub to give you video alerts of the front door. With connected Yale and Schlage door locks as well as Ecobee thermostats, you can activate your heating once you unlock the door.
The major downside in the SmartThings smart hub was its faulty automation service and communication range – which is quite distressing considering the smart features it is meant to offer. There can also be reboot issues after a power outage.
Aeotec Multisensor 6, Z-Wave Plus 6-in1 motion, temperature, humidity, light, UV, vibration sensor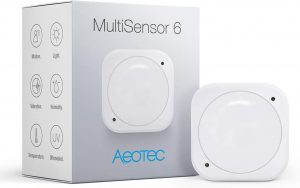 Aeotec multi-sensor is a 6-in-1 smart device that connects to your Z-Wave network. It can measure humidity, motion, temperature, light, UV, and vibration. You can use it with various Z-Wave gateways like FIBARO, OpenHAB, and SmartThings. It is also Z-Wave Plus certified. The multi-sensing capability makes a valuable addition to home automation uses. Its real-time intelligence is quite versatile and delivers 6 different readings – all in a compact, lightweight design. Here are the detectable ranges for each category:
Motion: 5 meters or 15 feet
Humidity: 20%RH to 90%RH
Light: 0 LUX to 30000 LUX
UV: 0 to 10 UV index
Temperature: -10°C to 50°C or 14°F to 122°F
Vibration: from intruder brute force to seismic activities
The Z-Wave multi-sensor features flexible installation as well. You can install it as a beam sensor on the wall, place it on a shelf, mount it as a recessed unit to the ceiling, or put it in the corner. It is universally compatible with popular gateways like SmartThings, Vera Edge, HomeSeer, Home Assistant, and of course, Z-Wave. In fact, the sensor is from the Aeotec Gen5 range of Z-Wave devices. Using the latest Z-Wave 500 series chip as well as firmware, the smart sensor reaches a greater wireless range at considerably fast communication speeds. You can use it for both indoor and outdoor applications.
A concerning drawback was the delay in refreshing the humidity levels, as the sensor does not update them immediately. The battery experiences similar inconsistencies. Moreover, the motion sensor was reported to detect just around 3 feet compared to the stated 15-feet range. The limited motion detection really makes an unexpected downside to the system.
GoControl Bulbz Z-Wave Dimmable BR30 LED Indoor Flood Light – LBR30Z-1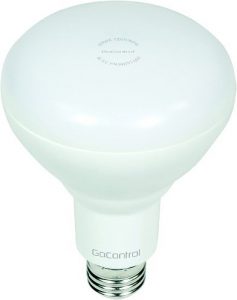 GoControl Z-Wave bulb has a 5,000k light appearance rating and works best as recessed can or track-light fixtures. These fixtures typically use flood light designs for places like kitchens and bathrooms. The wall-light switch makes sure that its Z-Wave connection remains active. This is a dimmable LED version for indoor lighting. It can join your Z-Wave hub and tune in to the app for remote controls. You receive better energy savings with a GoControl lighting system that achieves near-daylight brightness. You can program the bulbs for easy scheduling on the app.
The smart bulb can be incorporated into various scenes, depending on your preferences. These automated scenes give you better user freedom to have customized ambient lighting in different rooms. You can easily replace your old flood light with this Z-Wave dimmable bulb without rewiring struggles. The smart light saves energy and is easy on your electricity bills. By adding more Z-Wave-certified devices like switches, dimmers, and sensors, your automation system will be better optimized.
While the installation is a breeze, some potential concerns include malfunctioning bulb designs. They tend to stop working sooner than expected. The strobe-like illumination is not appealing to most users.
The global smart wave
Z-Wave technologies promote wireless communications between smart products. Their cross-compatibility enables translations between different manufacturers' solutions. This allows them to join the same Z-Wave radar in your home without costing you expensive rewiring and re-configurations. As discussed above, Z-Wave products like hubs, bulbs, and sensors are mostly easy to set up. They optimize your home's overall energy efficiency and welcome product inclusion for full-home coverage. The best way to have your Z-Wave ecosystem up and running is to use a smart hub to which other smart devices can connect. From this hub, you can directly access all the connected devices, as it takes care of the required translations for interoperability. Otherwise, you will end up managing different devices on multiple apps.
Hub integration easily walks the extra mile if you already have a Z-Wave automation platform. The best Z-Wave devices are those that are certified by the Z-Wave Alliance. Once connected, they bring you superior optimization, energy benefits, and compatibility comforts – all of which can be managed on the same app.
Z-Wave controllers are essential devices that enable homeowners to interact with and control their smart home Z-Wave devices. They can be accessed via smart applications while most of them also support virtual assistants like Amazon Alexa. These controllers connect to the Internet and allow homeowners to monitor and access their smart Z-Wave devices remotely. Here are some of the best Z-Wave controllers that will be ideal for homes with smart Z-Wave devices.
Samsung SmartThings Hub 3rd Generation GP-U999SJVLGDA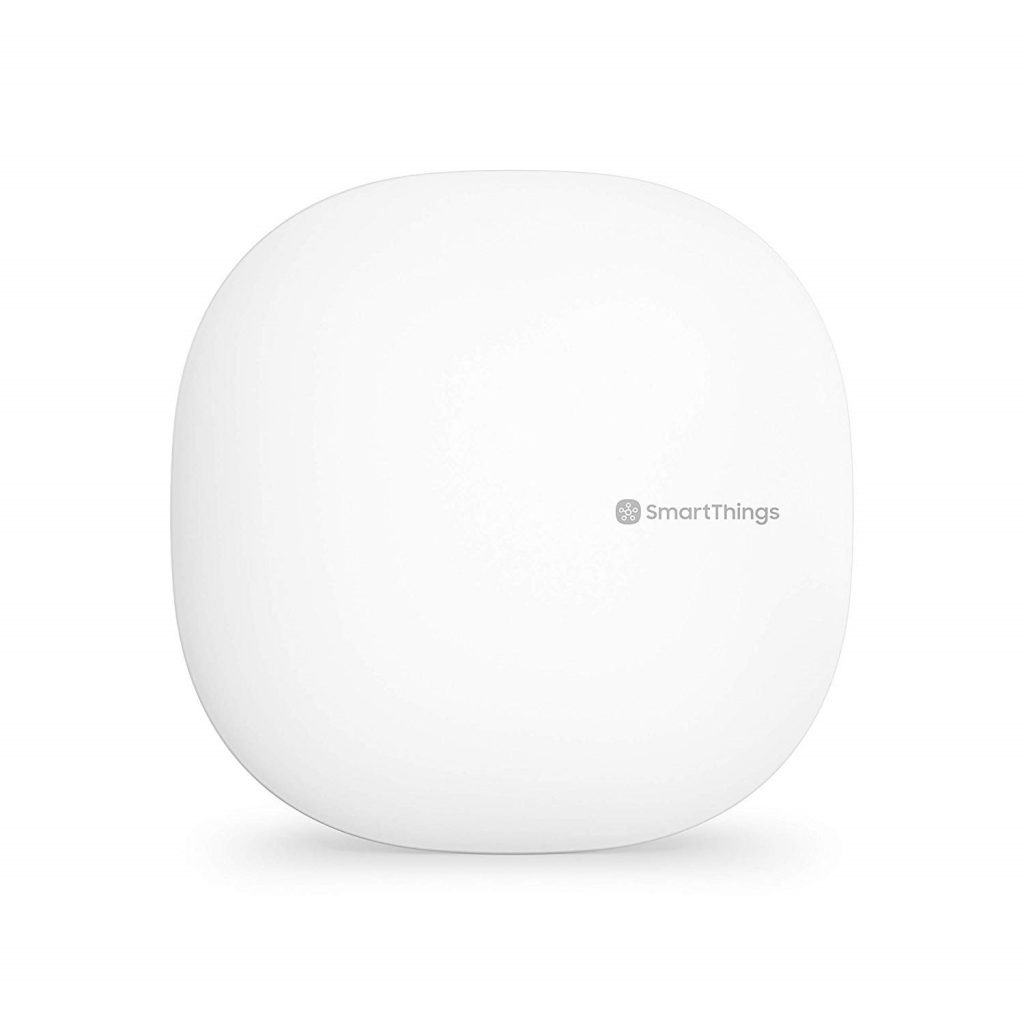 The SmartThings Hub 3rd Gen is one of the best Z-Wave controllers available in the market today. It supports Z-Wave, Zigbee and Wi-Fi standards and can connect to devices using one of these standards. The hub is compatible with sensors, lights, cameras and other devices available from more than forty brands. It connects to the Internet via Wi-Fi or Ethernet. It allows homeowners to control their smart devices, automate routines, monitor their homes remotely, and receive alerts and notifications. The hub facilitates the usage of voice commands via the SmartThings App, Amazon Alexa, and Google Assistant. Samsung SmartThings Hub is covered by a 1-year warranty.
Wink WNKHUB-2US 2 Smart Home Controller Hub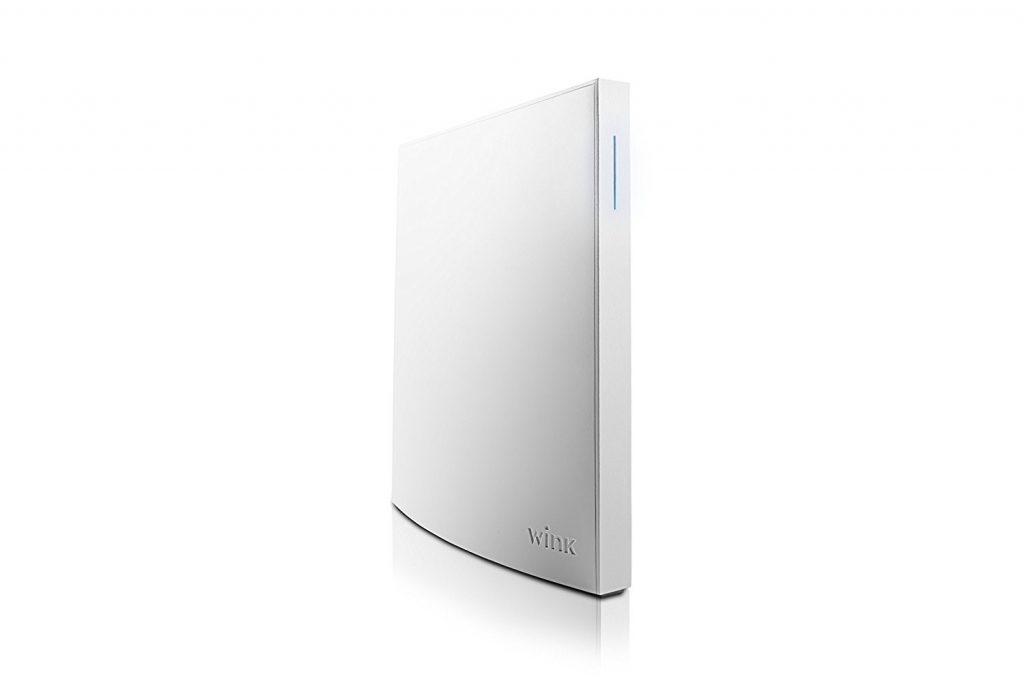 The Wink WNKHUB-2US 2 smart home hub is a versatile device when it comes to the best Z-Wave controllers. It supports a wide range of protocols that include Bluetooth LE, Kidde, Lutron Clear Connect, and ZigBee in addition to Z-Wave. The hub can connect to the Internet via 5G Wi-Fi as well as Ethernet. It is compatible with Amazon Alexa and Google Assistant, enabling homeowners to operate supported devices using voice commands. Homeowners can install the Wink App on their smartphones and control all their smart devices from it. Wink WNKHUB-2US 2 smart home hub works with more than four-hundred devices available from different manufacturers.
Aeotec Z-Stick Gen5 Z-Wave Controller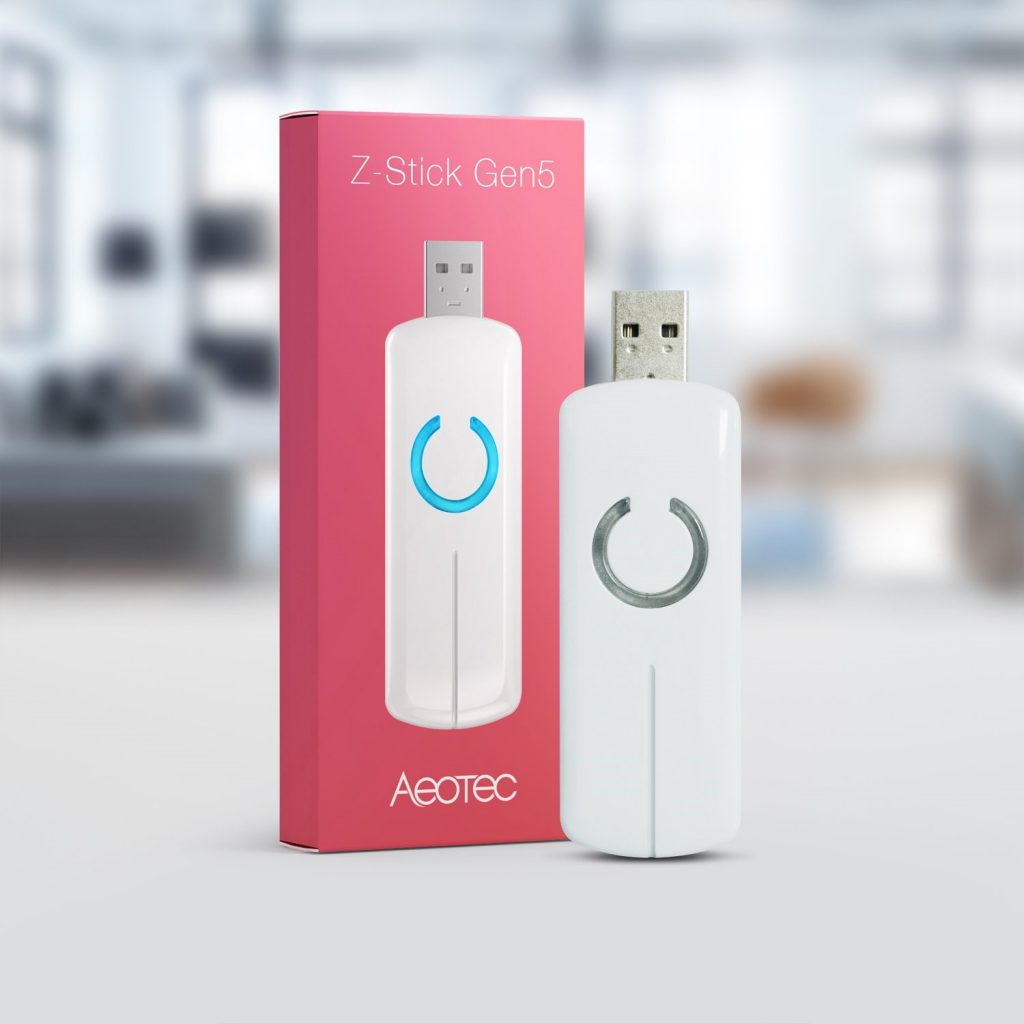 Aeotec Z-Stick Gen5 is an ingenious option among the best Z-Wave controllers. It is a small device shaped like a USB drive that plugs into the USB ports of computers and laptops. It enables homeowners to control different Z-Wave and Z-Wave Plus devices installed in their homes using their laptops or computers. It supports multiple home automation software including Home Assistant, Home Seer, Indigo 7, and OpenHab versions 1 and 2. The Aeotec Z-Stick Gen5 will work with Mac, Windows and Linux operating systems. Z-Stick also allows users to update the firmware of their Z-Wave Plus devices that support it. It is compatible with up to 232 Z-Wave devices manufactured by different companies. The device has a built-in battery that provides backup if laptop or PC powers off.
Vera Control VeraEdge Smart Home Controller Hub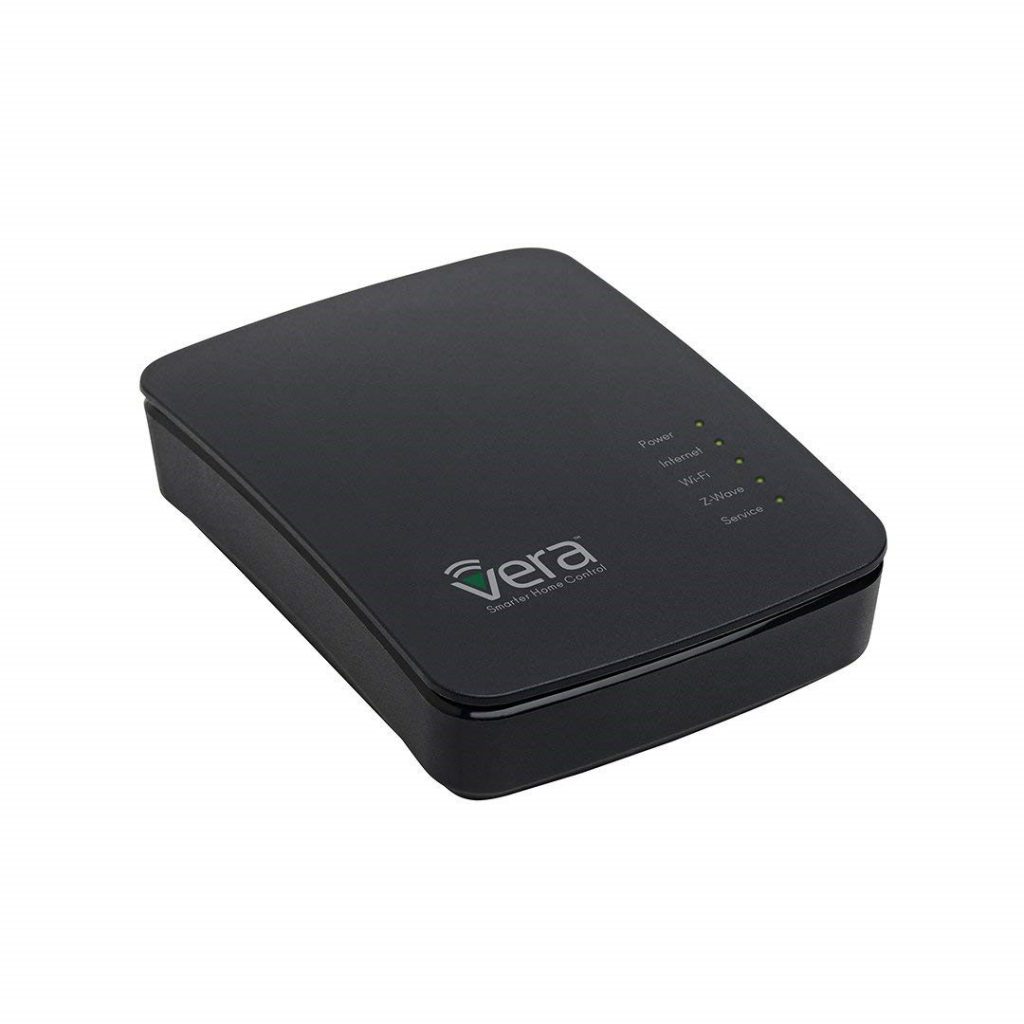 Homeowners looking for the best Z-Wave controllers can consider the VeraEdge smart home controller hub from Vera Control. It is a simple-to-use hub that is compatible with Z-Wave and Wi-Fi devices. Homeowners can interact with their smart devices by using the Vera mobile application as well as Amazon Alexa. The hub allows users to control more than two hundred devices including sensors, cameras, locks, and thermostats. It enables programming of automatic and one-touch settings for various scenarios such as when homeowners are away on vacation. Vera Control also offers professional monitoring services for homeowners who need them.
Fibaro Home Center Lite Z-Wave Smart Home Controller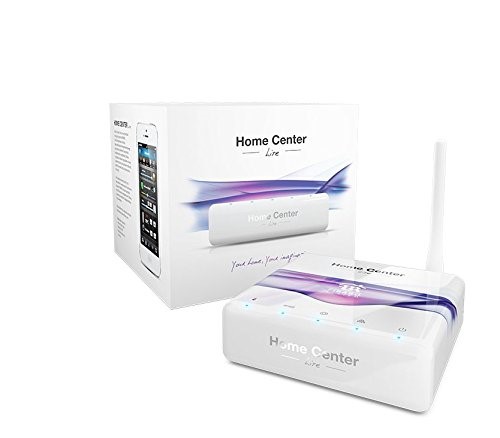 The Fibaro Home Center Lite is a premium option and one of the best Z-Wave controllers. It is one of the most compatible and customizable hubs available in the market. It enables users to set automation programs and custom rules for their smart devices. It can run automation programs without requiring an active Internet connection. Home Center Lite will support most Z-Wave certified devices available from different manufacturers. It works with Alexa and Google Home, enabling homeowners to control their smart devices using voice commands.