Thermostats are ones of the best devices to have in smart homes. They allow users to set a schedule for their HVAC systems, thereby maximizing comfort and conserving energy. There are different types of thermostats available in the market. Some use a Wi-Fi network while others can be controlled with Z-Wave hubs. Here are some of the best Z-Wave Thermostats that owners of Z-Wave hubs can consider.
Alarm.com Smart Thermostat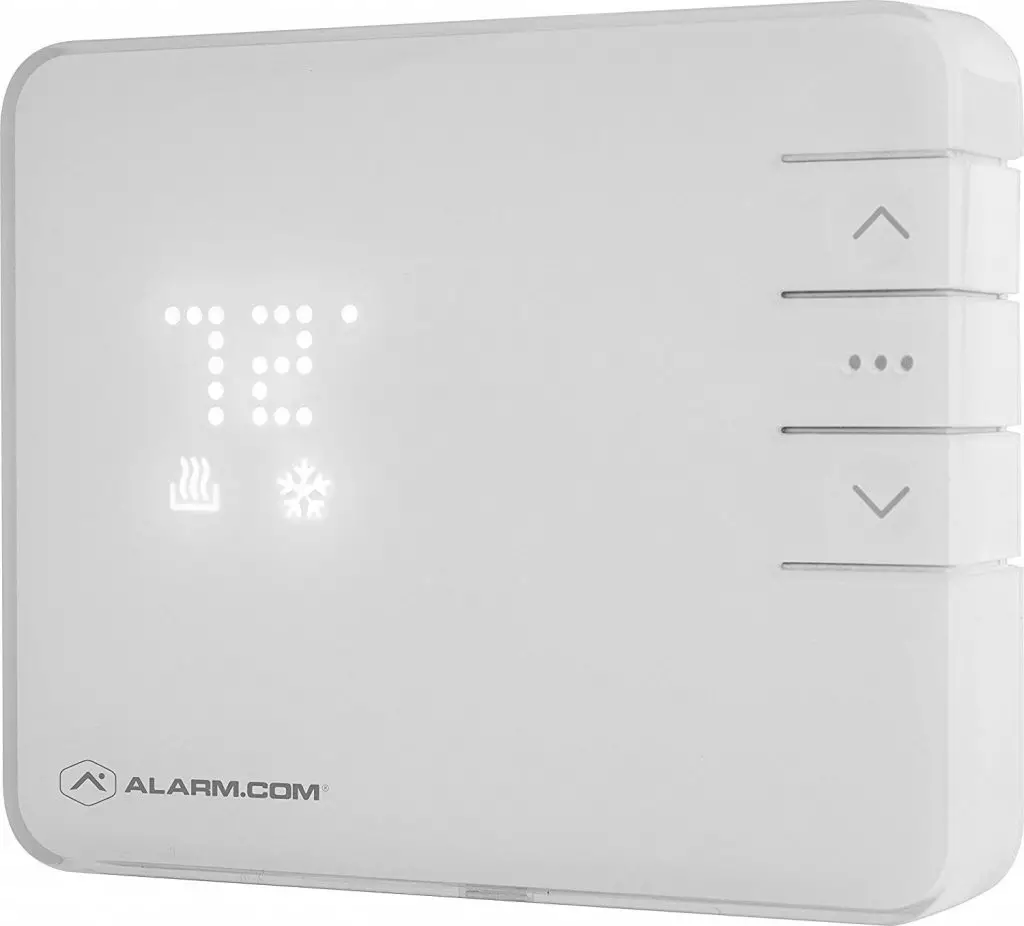 The Alarm.com Smart Thermostat is a versatile offering for buyers who are searching for the best Z-Wave thermostats for their home. It has a sleek and minimalistic design with an elegant display and three control buttons. Users have to create an account on the Alarm.com website for using the device. While the buttons only enable temperature control, homeowners can download the Alarm.com application on their smartphone or visit the website for accessing the full set of features of this smart thermostat. It can be seamlessly integrated with other smart home devices from Alarm.com as well. The smart thermostat allows the creation of custom schedules and enables remote access. It can run on batteries or be hard wired. Alarm.com smart thermostat supports Z-Wave Plus protocol which increases the range of the device and improves the life of batteries.
Radio Thermostat CT32 7-Day Programmable Thermostat (Z-Wave Enabled)
Radio Thermostat CT32 is a well-recommended option among the best Z-Wave thermostats. It has been designed to be compatible with most HVAC systems, heat pumps, and furnaces. The device includes a 300 Series Z-Wave module that allows homeowners to control the thermostat using a Z-Wave controller or software. It has a large display with touchscreen controls. Users can cycle between four independent temperature control settings per day depending on their requirements. It maximizes energy savings when the home is empty and ensures comfortable ambient environment when the homeowners come back.  Radio Thermostat CT32 runs on batteries and doesn't require wiring, making it easy to install.
Trane XR524 Thermostat, Z-Wave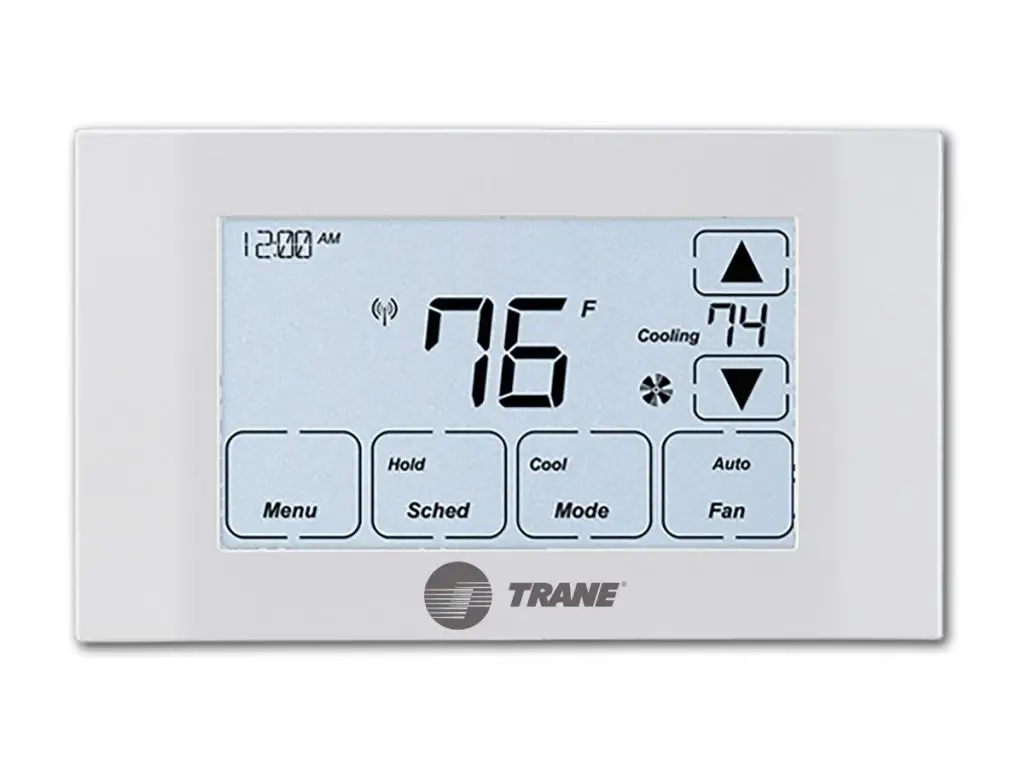 The Trane XR524 model is one of the best Z-Wave thermostats for Alexa users. It is compatible with a wide range of Z-Wave home automation systems including Nexia Home Intelligence. It enables homeowners to set programs for seven days with up to four different schedules for each day. The thermostat has touch screen controls but also enables users to operate it remotely via a smartphone or computer. It works with Alexa virtual assistant and allows users to interact with the thermostat via voice commands. It can also notify users regarding maintenance of their HVAC system. Trane XR524 thermostat requires a wired connection but is easy to install.
Stelpro Z-Wave Plus KI STZW402WB+ Thermostat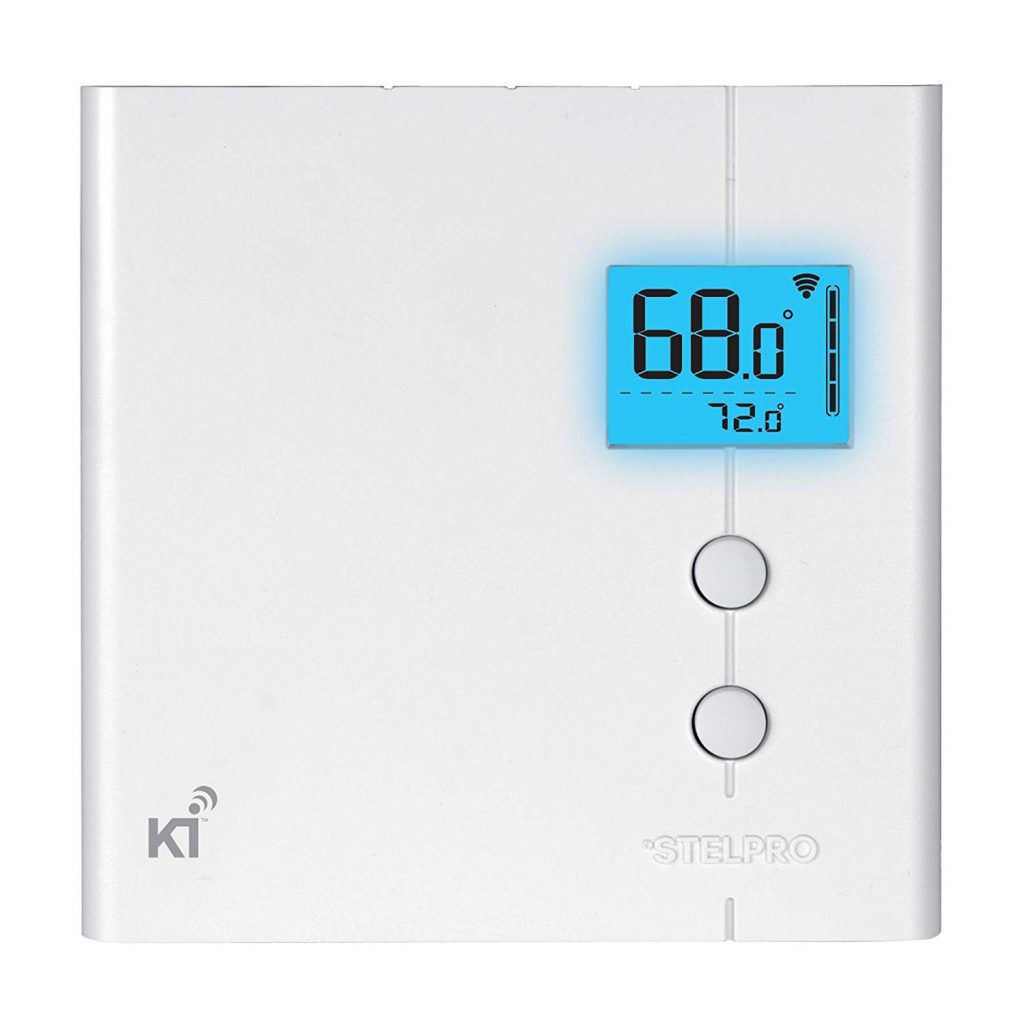 Buyers looking for the best Z-Wave thermostat can also consider the Stelpro Z-Wave Plus KI STZW402WB+ thermostat. It works with line voltage via a 2-wire connection to the baseboard or convector heater. It not only allows homeowners to set a temperature schedule but features an ECO mode that minimizes energy consumption. The thermostat supports Z-Wave Plus standard and will work with a wide range of control hubs including those from SmartThings, Nexia and HomeSeer. It can be connected with different sensors, including motion, door or temperature ones, to trigger the heating system based on the sensor.
GoControl GC-TBZ48 Thermostat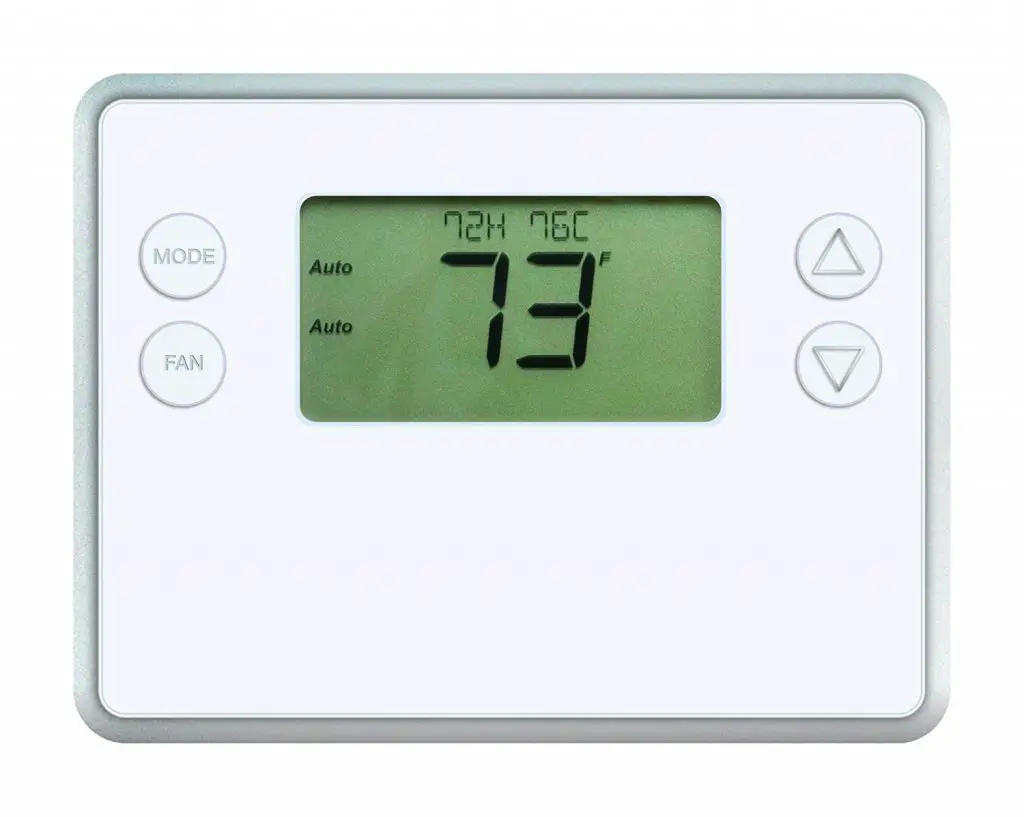 The GoControl GC-TBZ48 is an alternate option when it comes to the best Z-Wave thermostats that run on batteries. It is compatible with a wide range of Z-Wave control hubs and allows users to access the thermostat via an application installed on their mobile devices. GoControl GC-TBZ48 thermostat may be installed with contemporary HVAC systems including standard and heat pump ones. It is easy to install and can be powered by four AA batteries or the 24-volt AC c-wire from HVAC systems. The device also works with Alexa and allows users to interact via voice commands.