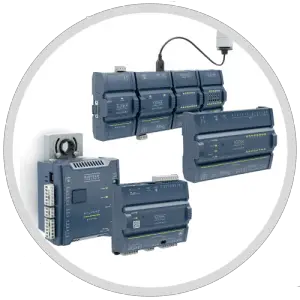 Distech Controls is an inventive leader in energy management solutions and has been providing extraordinary building management solutions through its forward-thinking services and technologies since the time it has embarked on its journey.c c  Their passion for services, which optimizes comfort and energy efficiency in buildings, at the same time as minimizing operating costs, serves multiple market segments through global service offices, business divisions, and an excellent network of distributors and integrators.
From software and apps and HVAC controllers to an extensive range of displays and various room control solutions like lightings, shades, and sensors, Distech Controls designs and provides dependable integrated systems. Each of its products is thoroughly tested prior to leaving the factory, guaranteeing optimum reliability and performance for a unified solution.
With headquarters based in North America and Europe, the company has established a worldwide presence, delivering energy management and building automation solutions successfully to Asia and the Middle East as well.
Our focus here will be the Distech HVAC controls, which are one-of-a-kind technology, put forward by the company. It offers an extensive line of feature-rich and high-quality HVAC controllers that not only optimize energy consumption but equipment lifetime of the central plant, rooftop, and air handling units as well. Let us take a look at some of their top products.
ECLYPSE Series
Distech Controls believes in future-ready buildings, and their ECLYPSE Series provides comfort management and unrivaled connectivity to digital services. It uses IT and BACnet/IP standards to deliver open integration and IP connectivity with building management networks. You can choose wifi, wired IP, or a combination of both on the same controller to suit the layouts, infrastructure, and architecture of your building.
ECLYPSE APEX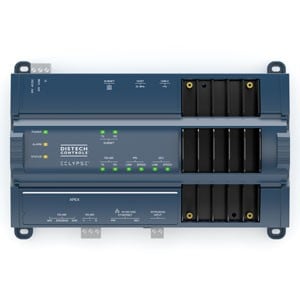 This is one of the powerful Distech HVAC controls that offers superior operation along with dedicated space to AI and IoT developers. By leveraging the freshest of technologies available, it optimizes energy consumption, enhances equipment efficiency, and facilitates the maintenance of the HVAC system.
ECLYPSE ECY-CSC S1000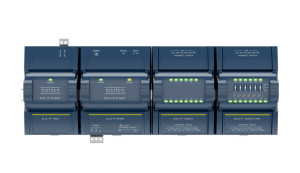 This controller is perfect for mechanical equipment and central plant control. Besides, the model can address any HVAC application for approximately 320 points effectively. It has a unique latching mechanism and hot-swappable toolless design. Moreover, it supports smart room control solutions for controlling HVAC, shades, and lighting.
HORYZON-C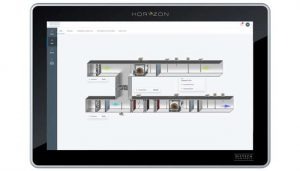 With its innovative and sleek design, HORYZON-C provides a capacitative multi-touch interface for a broad range of HVAC, sunblind, and lighting applications.
ECY-303 Series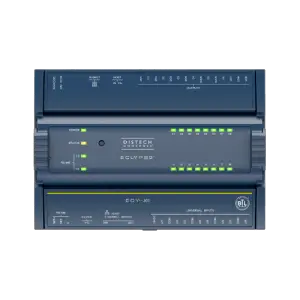 This Distech HVAC controller is particularly designed to tackle small air handling units and rooftop units. It boasts a specialized I/O count in a firm design for an easy installation.
ECLYPSE Communication Modules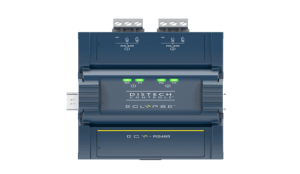 For easy communication with other devices, Distech Controls offers you its communication modules that are scalable and modular, and easy to install. Their RS483 and MBUS provide multi-protocol support and feature status LEDs as well.
ECLYPSE Wifi Adapter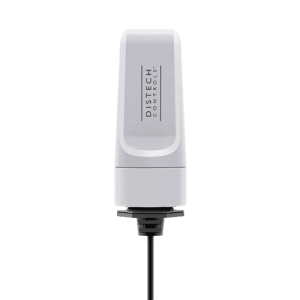 This product of ECLYPSE Series offers wireless connectivity options for controllers like wifi client, hotspot, and access point. This adapter also allows use for establishing a hotspot for commissioning, programming, and servicing systems.
ECL BACnet Series
Distech Controls offers a great range of BACnet controllers that delivers excellent native BACnet functionality and connectivity. Be it their ECB-600, ECB-300, ECB 400, and ECB-203, each product of this series is BTL listed and presents feature-rich software and hardware toolsets, which help in reducing installation costs and increasing productivity. They offer AHU, chiller, cooling, boiling, and central plant applications.
ECL LONWORKS Series
Much like BACnet controllers, this series by Disctech Controls offers unmatched ease of use for AHU, chiller, cooling, boiling, and central plant applications. Their ECB-600, ECB-300, ECB 400, and ECB-203 highlight feature-rich software and hardware toolsets, which help in reducing installation costs and increasing productivity.