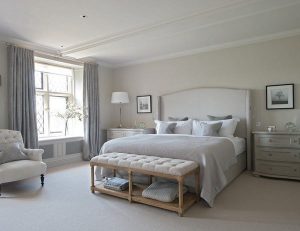 One of the most critical things that keeps a home comfortable and clean is maintaining an ideal level of humidity. After all, we all want a home that is neither too moist nor too dried out but has a perfect balance.
When this balance is not attained, it can result in all sorts of problems, from dry skin due to an arid environment to mold growth from excess moisture. If your humble abode faces high levels of humidity, then you possibly already know about it because of the obvious signs, with the mold being the worst one.
The idea is to dehumidify your home to get rid of excess humidity. Most people's first attempt would be to go straight for a dehumidifier. And while this device works exceptionally well, sucking your room moisture like a pro, it can be extremely costly—both for the machine and the energy its uses.
Surprisingly, there are many other ways to reduce the humidity level that are completely natural and do not require you to spend too much money on pointless appliances.
Below we shall discuss some natural and simple ways to remove humidity from a room without a dehumidifier. Take a look.
What Causes High Humidity Levels in a Room?
Humidity is basically the amount of water moisture present in the air. Increased levels of humidity in your home can occur simply with anything that tends to add moisture to the air. This means one day it can be because of all the clothes that are being dried in the dryer, and other days it can be because of all the banana bread you are baking in the kitchen.
It's important to recognize the signs of high humidity in order to take action before the moisture results in significant damage. There exist varying opinions regarding the ideal amount of air humidity. Some recommend it is between 30-60 percent and others claim it to be anywhere from 40-50 percent. In either case, the amount mostly relies on your local climatic conditions.
Anything drastically lower or higher than those levels isn't usually healthy. Besides, high humidity levels can be due to several ordinary things in your home as well. The common culprits are:
Boiling water or cooking
Showering
Drying laundry indoors
Faulty ACs and poor ventilation
Leaks in the home
Structural damage to the house
Why Should You Control Humidity?
While some amount of humidity can be a useful thing – particularly for your skin, a little too much in your room can cause problems with your home and health.
When moisture gets trapped in your house, it can result in damage, with paint getting chipped on the walls and causing rot. Plus, it makes your furniture and bed feel moist, ruins the wood furniture, and damages electronics. Your skin and hands may also feel clammy indoors.
High levels of humidity serve the perfect environment for the growth of mold and mildew that can cause damage to your books, clothes, walls, carpets, and most essentially, your health. We agree that it can result in costly repairs in your home, but when it comes to your well-being and health, it can be harder to solve than peeling paint.
Hence, you must take steps to minimize the humidity in your home that is not only inexpensive but safe for you and your family to live with.
How to Remove Humidity from your Room without a Dehumidifier
If you feel increased humidity in your room and you don't wish to invest in a dehumidifier or hear a constant noise in the background, here are some solutions that are simple and easy. They are not only better-looking and cheaper but safer alternatives to a dehumidifier. Besides, you may not have to leave your house or purchase anything for them.
Use Plants as Dehumidifiers
Do you know that there are some species of indoor plants that instead of absorbing water from their roots, draw it from the air and decrease humidity levels? Yes you read it right! Moreover, they are not only highly effective but are the most pretty way of removing moisture from your room.  Just put them carefully in your room and let them do their wonders. They'll work as natural dehumidifiers, not only allowing you to breathe better but will also add a touch of class to your room.
Boston Fern
Boston fern is a plant, which is mostly found in areas with higher humidity levels. It is low maintenance and requires you to only water it only two times a week. And since it thrives on moisture, it'll balance out the level of humidity in any home. You can place it on tables and shelves around your home.
Tillandsia
Tillandsia is a convenient to maintain plant that doesn't require much light to grow and thrive. You can simply put it inside a terrarium in order to reduce humidity in your house and water it every other day.
English Ivy
Besides absorbing humidity, English ivy removes mold particles as well. Moreover, this hanging plant makes you feel as if you are sitting in a garden instead of a room. It thrives even when it is not facing direct sunlight. What you need to do is make sure that its soil is evenly moist for proper growth.
Peace Lily                                                  
Peace lily also dehumidifies and filters the air in your room. It doesn't require a lot of care and requires watering once every other week. However, you have to keep in mind that it is slightly toxic and should be kept out of reach of pets and children.
Reed Palm
Reed palm thrives in high humidity and temperature levels and grows in tropical environments. It absorbs the moisture and filters the air well, similar to peace lily. Since it's a palm, it is best to place it on your floor for it to grow without any hindrance. However, it is noteworthy that it needs a little more maintenance because it always requires evenly moist soil.
Ensure Proper Ventilation
An easy way to reduce the moisture buildup in your home is to make sure that your house has a constant movement of air. There are various ways of improving ventilation without endangering your comfort. These small adjustments can remove humidity from your room effectively.
Use Fans
Fans create low energy circulation compared to other appliances. They tend to keep the air circulating and remove the moisture when they are turned on. They can be used during showering or cooking for keeping the moisture low or depending on the outside temperature, they could be required all day long.
Open Doors and Windows
One of the simplest and cheapest approaches for reducing humidity in your house is making little adjustments to your windows and doors for the fresh air to come inside. Opening doors will let in the natural breeze and build a cross draft that can draw moisture out of your room. Opening windows around your kitchen and bathroom, the areas where high humidity levels are usually found, can be the most effective.
Take Cooler/Shorter Showers
Showers tend to produce a lot of steam that increases humidity indoors. The longer your shower is the greater amount of steam it produces. To prevent the problem, try using cooler water for showers as it produces lesser steam and has a lesser impact on humidity. Moreover, crack a window open or keep the bathroom door open. This keeps condensation to a minimum and increases airflow.
Fix Water Leaks
Dealing with high levels of humidity and moisture in a home can be at times as ordinary as fixing some leaks in your home. Dated appliances, damaged pipes, rusted faucets, old tiling work, broken seals are some of the aspects that might be causing excess humidity and should be regularly checked to make certain that they aren't the issue. You just have to take a careful look at all the things that use water. Also, do a visual check around your house to look for mold growth, water, or excess moisture, which seems out of place. Usually, it will be as simple as observing obvious leak signs like a puddle on the floor, dripping faucet, or a big patch of moisture on the ceiling. However, sometimes it might not be that apparent. Calling a plumber to investigate your house and pointing out any possible problem areas can be well worth the cost and can even save your money on water and energy bills.
Grab Baking Soda
Baking soda has great odor absorbing qualities – particularly in your fridge. But it's also great at drawing excess moisture from the air that circulates in your room. You can simply leave a box of baking soda open on a window sill of any room that is more humid than others and let baking soda perform its magic.
Dry Clothes Outside
Drying your wet clothes indoors will build up humidity, particularly in poorly ventilated rooms. The best thing for reducing indoor humidity is to dry your wet clothes outdoors, especially in humid seasons. In case you live in apartments that do not have balconies, you can use clothes dryers, which are vented to the outdoors.
Use Rock Salt
Another way of reducing humidity in your room without a dehumidifier is using a hygroscopic material called rock salt. This means it stores and draws water molecules from its surroundings much like a dehumidifier. It is natural, cheap, non-toxic, and easy to find and work with – not to forget it doesn't require any electricity!
For this, you can use two equal size plastic tubs. Place an object in the first tub for elevating the first tub. Next, drill holes in the second one and fill it with the rock salt. Put the second tub in the first one. You will observe water in the bottom tub in a few days. You should check the bottom tub every day to empty the water.
In case you don't have rock salt, you may use zeolite rocks, calcium chloride, or silica-based kitty litter as an alternative.
Basket of Charcoal Briquettes
Thanks to their amazing absorption properties, charcoal briquettes can remove humidity and even bad odors from the air effectively. Buy a bag of charcoal and fill them in a basket. The bag will last for a good 2-3 months. Try to look for coconut shell charcoal, if possible, as it resists powdering in absorption and features high absorptive power.
This brings us to say that dehumidifying your room without a dehumidifier is not as difficult as you think. With the above-mentioned easy, natural, and simple remedies on hand, your home will remain at just the correct level that keeps you healthy, comfortable, and happy. Experiment with these solutions to boost your well-being while minimizing your electricity bills.