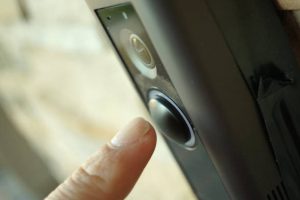 Security is one of the fundamental needs of every home and it is essential to leverage new technology in various forms to safeguard your home and property. The Ring Doorbell Night Vision device is a must-have piece of equipment for anyone who prioritizes safety; no home or office security setup is complete without it.
As is the case with many technical devices today, it is not enough to buy the device; it is equally necessary to know what it can do and how it should be operated so that you may get the best use out of it, prolong its life, and solve various problems that may arise with it.
The ring doorbell remains an essential device you can't do without in your home or office. Thanks to advanced technology, this device comes with a cutting-edge high-tech security design to ensure that potential harms are detected as early as possible. It also lets you know who is at your doorpost during a scheduled visit or a random checkup.
Knowing when and how to resolve issues that come up whenever your ring doorbell has a fault is quite important. Apart from saving you from spending a lot of money on repairs, it will help you develop simple technical skills needed to solve such problems next time. This is the primary reason for this comprehensive guide: to get you acquainted with all the necessary details relating to ring doorbell night vision basics.
Basics of a Ring Doorbell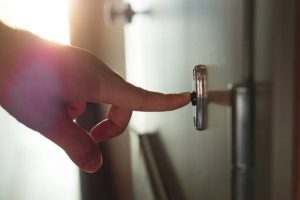 With high-quality features such as night vision and motion detection, the ring doorbell informs you on your mobile phone, tablet, laptop, or computer when someone is at your doorstep.
Whether you are looking for a reliable means of knowing who is at your door or you need the ring doorbell to serve as a security device, the ring doorbell night vision is all you need. Since most crimes take place at night, your security system needs optimum night vision to see what's going on in the dark. So, if you want to put an end to home intrusions and keep a tab on what's going on in your home, the ring doorbell night vision is your best bet.
Apart from serving as a security measure, this device also provides the basic convenience of allowing you to know whoever stops by at your home or office, even in your absence. This is possible through the ring doorbell app designed to seamlessly compliment the device.
This device has a lot of great features that are easy to use, but users sometimes run into various issues that need to be fixed for the device to remain fully functional. The potential problems range from poor internet connection to a dirty doorbell camera. Whatever the issue is, following the step-by-step approach discussed in this guide will help you identify and fix it. But before getting to that, we shall take a detailed look at all the various problems users may encounter.
Reasons Your Ring Doorbell Night Vision May Be Malfunctioning
A damaged ring doorbell night vision can cause every other component in the device to malfunction. Hence, it is essential that you find a way to correct it as soon as you notice it has a fault.
Myriads of factors can make your ring doorbell night vision work improperly. Some of the leading causes are highlighted below.
Faulty Wiring and Connections
A ring doorbell night vision that isn't working correctly could be a result of wrong wiring or connection. One of the ways you will notice something is wrong with the wiring is when your videos keep freezing. More often than not, the device becomes highly incapable of making videos. You will likely not see any significant change in its mode of operation if you fail to do something about it.
To start with, check the Pro Power Kit of the device to ensure that it is well installed. The Pro Power Kit ensures that the ring doorbell gets enough power to function optimally.
Lack of Sufficient Infrared Floodlights
When there's little or no supply of infrared lights, the ring doorbell camera is prone to working inefficiently. You can fix such issues once you notice them. Fixing them requires no technical expertise or skill: add infrared floodlights to make the camera bright and make sure that you use them to capture better infrared footage.
Poor Internet Speed
Poor internet speed could be responsible for the low-quality output you are getting from your ring doorbell night vision. There are various ways you can detect the problem you are having with your ring doorbell night vision is due to weak internet speed, but the best way to go about it is by using Google browser to determine the internet speed.
Simply enter the phrase "internet speed test" into the Google browser search bar and wait for the results. To have a good streaming performance, your internet speed must be a minimum download speed and upload speed of 2MB per second. If that doesn't solve the problem, consider resetting your W-Fi router. Please do this by pressing the reset key on the router, then hold it for some seconds for the device to come up.
The internet speed of your ring doorbell can also be affected by other devices in your home, including TVs and game systems. As a result of their interference, internet speed becomes relatively weak and slow, which might negatively affect your ring doorbell.
Wi-Fi connection in your home can also be affected by your home's layout. In that case, move the Wi-Fi router nearer to the ring doorbell. You can also put the router in a central location to enhance easy connection.
Steps Involved in Fixing Faulty Ring Doorbell Night Vision
Just like simple injuries sustained on the sports field that later evolve into severe medical conditions, a faulty ring doorbell night vision can get out of hand if you fail to resolve the problems as soon as they're discovered. Fixing a ring doorbell night vision that is not working properly is relatively easy if you are able to detect the source of the fault. The faster you are able to discover the underlying causes of the issues, the better and faster it becomes to resolve them.
In the following paragraphs, some of the underlying causes of faulty ring doorbell night vision are outlined alongside the steps needed to resolve them. To aid your understanding and ensure that you do not make mistakes in the correction process, the solutions have been outlined in a step-by-step manner. If you adhere strictly to these steps, you will make the necessary corrections within a short time.
Step 1 – Adjust Infrared Settings
Setting up the infrared in the wrong way can affect the working capacity of your ring doorbell night vision. The basic function of the ring doorbell, perhaps one of the reasons it is in high demand across the world, is the provision of light to brighten a place with infrared lights. It works the same way as the floodlight, flooding the whole area with light. The infrared prevents you from falling victim to break-ins as well as other crimes in your neighborhood.
Check the infrared settings as soon as your ring doorbell fails to function properly. If there's something wrong with it, you have to change it. To do that, follow the steps provided below.
Find the ring doorbell app on your smartphone (it works flawlessly on both Android and iOS devices).
Check the screen of your device. Tap the three dots you will find at its top corner.
Go to video settings; you will find the night vision setting there.
Change the night vision setting to auto.
The device may not give off light immediately after fixing it because the infrared light is at the outer end of the visible light spectrum. The color night vision is another noteworthy perk of the ring doorbell. This feature enables the addition of color to recordings using the camera's in-built processor. Even when it is dark outside, it works without hitches.
Step 2 – Reboot the Device
Perhaps you're having difficulty with a unique feature of the ring doorbell, like its night vision. You can fix the issue by simply rebooting the ring doorbell. This shouldn't be a big deal, particularly if the device is not hardwired. However, you will need to remove the night vision if the device is hardwired. Start by accessing the power terminals or button at the back of the device. To do that effectively, get rid of the screws from the unit.
Contained in the lines below are the steps you should follow to reboot the ring doorbell.
Check the back of the device to find an orange power terminal or button.
Tap the button and hold it continuously for about thirty seconds.
To know whether the doorbell is rebooting or not, check the front side to ensure there's a flashing light. If the light keeps flashing, it means that your device is rebooting.
Give the device about five minutes to reset properly.
Once the reboot is complete, the light will automatically go off.
Step 3 – Get rid of dirt from the Camera Lens
Every ring doorbell comes with a readily attached camera. It is scarce for the camera to be faulty. However, if everything else seems to be working perfectly, but you're still having challenges with the ring doorbell night vision, then it's high time you considered checking the camera. The ring doorbell camera's lens could be covered with dust and dirt, which can prevent you from seeing clearly through the camera and affect the ring doorbell night vision.
When cleaning the camera lens, you must handle it with care. This is because of the high-quality optic used in making it. The step-by-step cleaning procedure is outlined below.
Wipe the dust or dirt off using a soft, damp cloth.
Use a small quantity of eyeglass cleaner to get rid of sticky and tough smudges on the lens.
Wipe water spots gently using a soft cloth dampened with a cleaning solution. It would be best to do this for every water spot on the lens.
When cleaning your ring doorbell camera lens, there are certain things you need to avoid. First off, it is not ideal that you use the camera underwater, and when cleaning, avoid immersing it in water. Avoid using tissue paper, rags, or towels to clean the camera lens because of the lint these materials leave behind, which removes the camera lens' coating.
Top 5 Ring Doorbells with Excellent Night Vision
It is somewhat challenging to choose the right ring night vision-enabled ring doorbell. This is as a result of the wide range of devices equipped with night vision that is available. If you are not well acquainted with the qualities to look out for before making a purchase, it is quite probable that you will end up with the wrong device.
If you're making a purchase, below are some essential features that you should look out for in a ring doorbell.
Night vision
Motion detection
A video camera
Two-way audio
A doorbell
Live video coverage from the ring app.
To limit your search and ensure that you get the best of the ring doorbells available in the market today, some reliable options have been listed below. They possess all the features above, making them the top picks.
This is a newly released ring doorbell with all-inclusive 21st-century features to ensure maximum security around the home and office. It is an offshoot of the Ring Video Doorbell 3 Plus, and it comes at the same price as its predecessor (the Ring Video Doorbell 3 Plus). This means that with as little as $199.9, you can get the greatest and latest version by opting for the Ring 4. 
Some of the seamless features that make this ring doorbell a top pick include the following:
Mounting wedges
New "quick reply" feature
Better and more durable battery
Pre-Roll feature
Dual power options 
Pros
It comes with a 1080p HD video camera
Adjustable video camera. 
Cons 
Relatively wide for some door frames
Lack of regular video recording. 
Not every product is worth the hype. However, when it comes to meeting standards, the Ring Video Doorbell Wired has earned several recommendations due to its scalable qualities. It is a widely used ring doorbell. And the reason for that is not far-fetched; available at $59.99, this is the most affordable option you can find in the market.
Its affordability does not rule out that it is highly efficient and effective at ensuring that both you and your family are safe and secure. It comes with the following unique features:
1080p video recording
Motion detection
Two-way audio design
Improved night vision
Wi-Fi compatible. 
Pros 
It is one of the cheapest ring doorbells.
Suitable for use with Wi-Fi
Cons 
No battery pack attached. 
Requires existing doorbell wiring to function adequately. 
Due to its distinct designs, the Ring Video Doorbell (2nd Gen) is one of the most efficient and timely ring doorbells for safety and security. It is an offshoot of the original Ring Doorbell released in 2014. You won't mind spending your cash on this Ring Doorbell because of the great features it packs. 
You can use it both in the office and at home to record everything going on in your immediate environment. It comes at a cost-friendly rate, so you don't have to empty your bank account to get one. Some of the features that have increased its demand recently include the following.
It has 1080 video quality
Custom motion zones
Wide 155-degree field zone
Motion-activated alerts
Easy installation processes. 
Pros
Available at an affordable price. 
Well-polished design and components.
Cons 
Lack of removable battery 
The Pre-Roll feature is missing here.
Do you want something eye-catching and welcoming for your house visitors? If yes, you don't have to continue searching. With the Ring Video Doorbell Pro 2, you can give your visitors the most appealing reception right from your doorstep. 
One of the reasons this device has constantly been in high demand is its lightweight nature. Compared to other ring doorbells, it comes with less load. This is because it doesn't come with a battery. Some of its excellent features are listed below. 
It has a 1536p resolution
Two-way audio design
Narrower compared to other ring doorbells
Motion detection
Durable and lightweight
Pros 
Available at a cost-friendly rate
It is lightweight and durable.
Cons 
It doesn't come with a battery
Requires hardwire due to lack of battery. 
Whether built for residential or office purposes, every new building requires new devices and appliances. This is what this ring doorbell is suitable for. Mostly fit for new constructions, the Ring Video Doorbell Elite has myriads of tremendous and extensive features to meet the standards and specifications of any modern structure. 
Its features are new and top-notch. It follows the 21st-century design processes and is Wi-Fi compatible. Some other features attached to the device are: 
Motion alerts
Two-way audio recording
Ethernet connection 
Best for new constructions
Easy installation
Pros 
It is Wi-Fi compatible
It is suitable for new constructions.
Cons 
Its installation requires technical expertise and skills. 
It requires being hardwired to the Ethernet. 
Wrap Up
Having an excellent ring doorbell night vision will significantly increase the security around your home or office. It is essential that you check the night vision feature from time to time to detect any new fault and address it before it becomes worse. Ensure you follow the steps outlined above to do the corrections. And for those shopping for new ring doorbell devices, the best options you can choose have been detailed.